Yacht Configurator
Self Promotion
/ 3D Product Configurators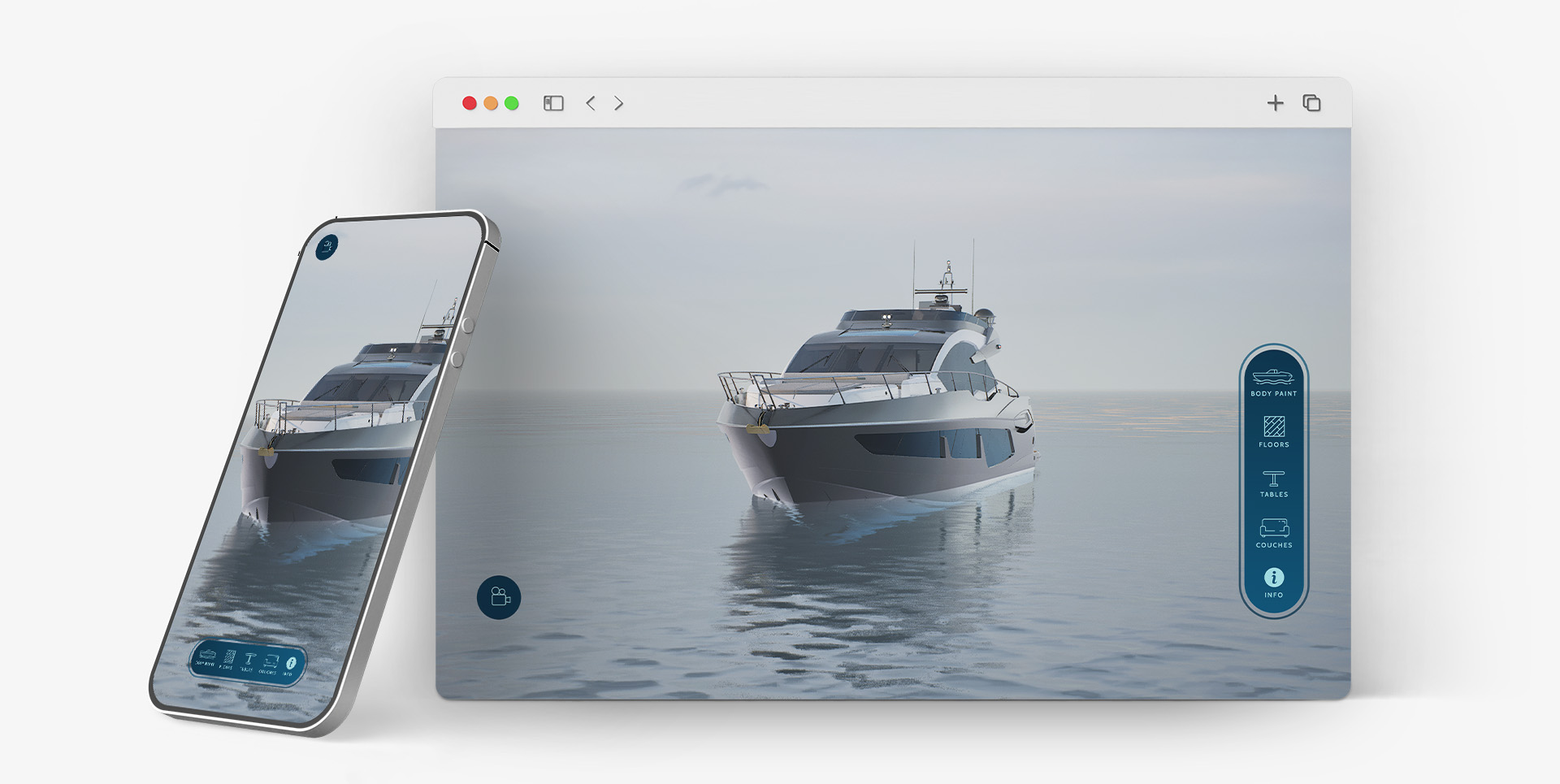 Decoding the Project
Exploring the Purpose and Scope
The Challenge: Creating the perfect yacht can be complex and time-consuming, with numerous details to consider. 
Our Solution: Enter the Yacht Configurator – you can express your style in every detail – from colors and materials to furniture and accessories! 
CGWorks offers unique options to bring your dream yacht to life! With the Yacht configurator, the search for the perfect yacht becomes an exciting adventure, and you can create a truly customized piece of jewelry that will offer you unforgettable moments at sea!
/

our webfolio in snapshots