Walk To Plato's Academy
Dipylon Society
/ Interactive Web Experiences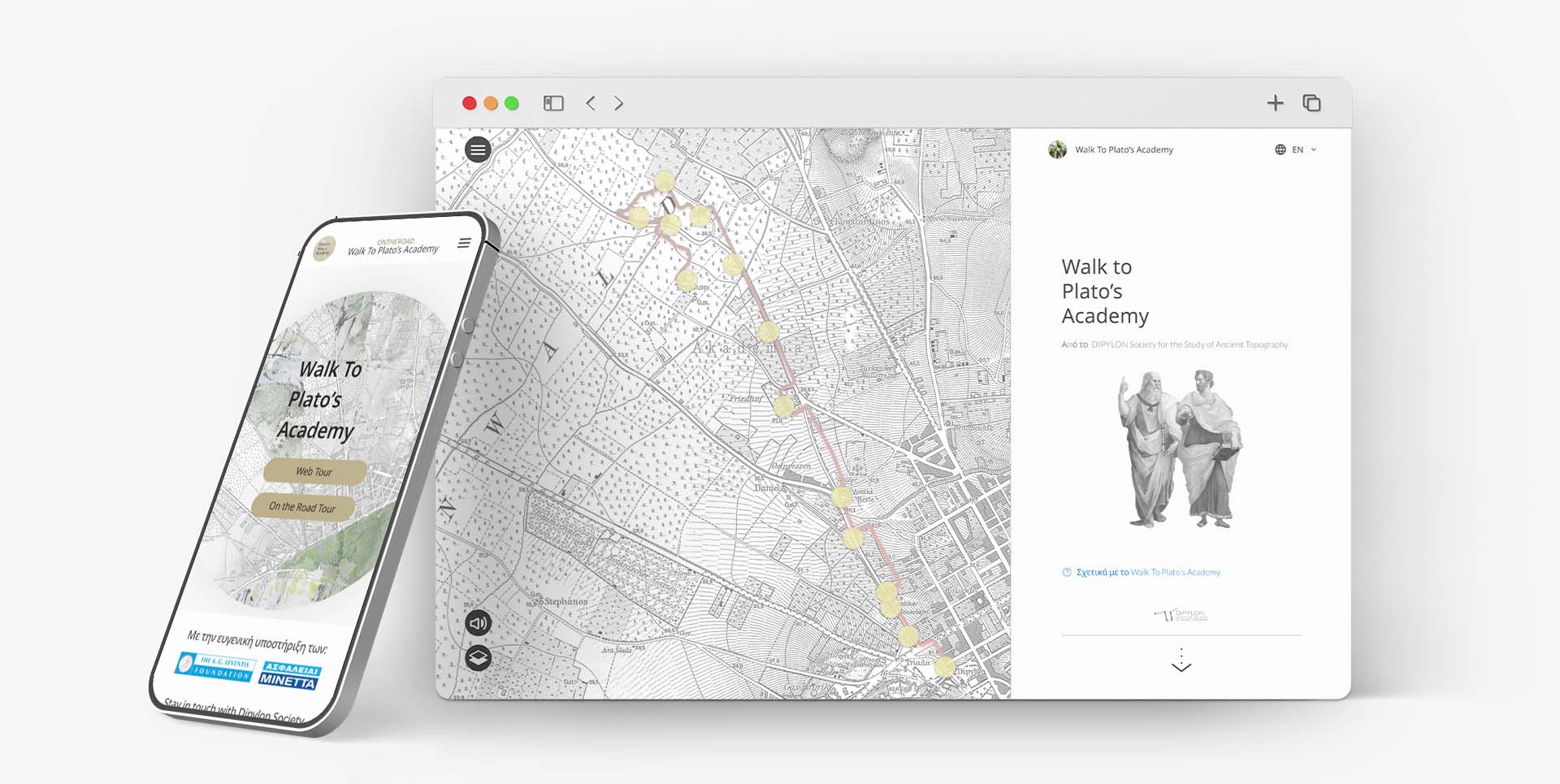 Client | Dipylon Society
Published | 2023
Decoding the Project
Exploring the Purpose and Scope
Enhance your cultural experience with our digital application! Discover the richness of cultural heritage, connect with art and culture, and immerse yourself in unique experiences that will inspire you to explore the world around you.
The digital app 'Walk to Plato's Academy' is an audiovisual web app (audio tour) offering an exciting philosophical, archaeological and educational walk in the modern area of Plato's Academy. In addition, it provides the possibility of a digital tour through a webmap, offering the online user a unique experiential walk.
At CGWorks cultural exploration becomes easier and more exciting than ever before! Download the app now and unlock the world of culture at your fingertips!