The Greek War Of Independence In Playmobil Dioramas
Piraeus Bank Group Cultural Foundation
/ 3D Virtual Museums, 3D Virtual Spaces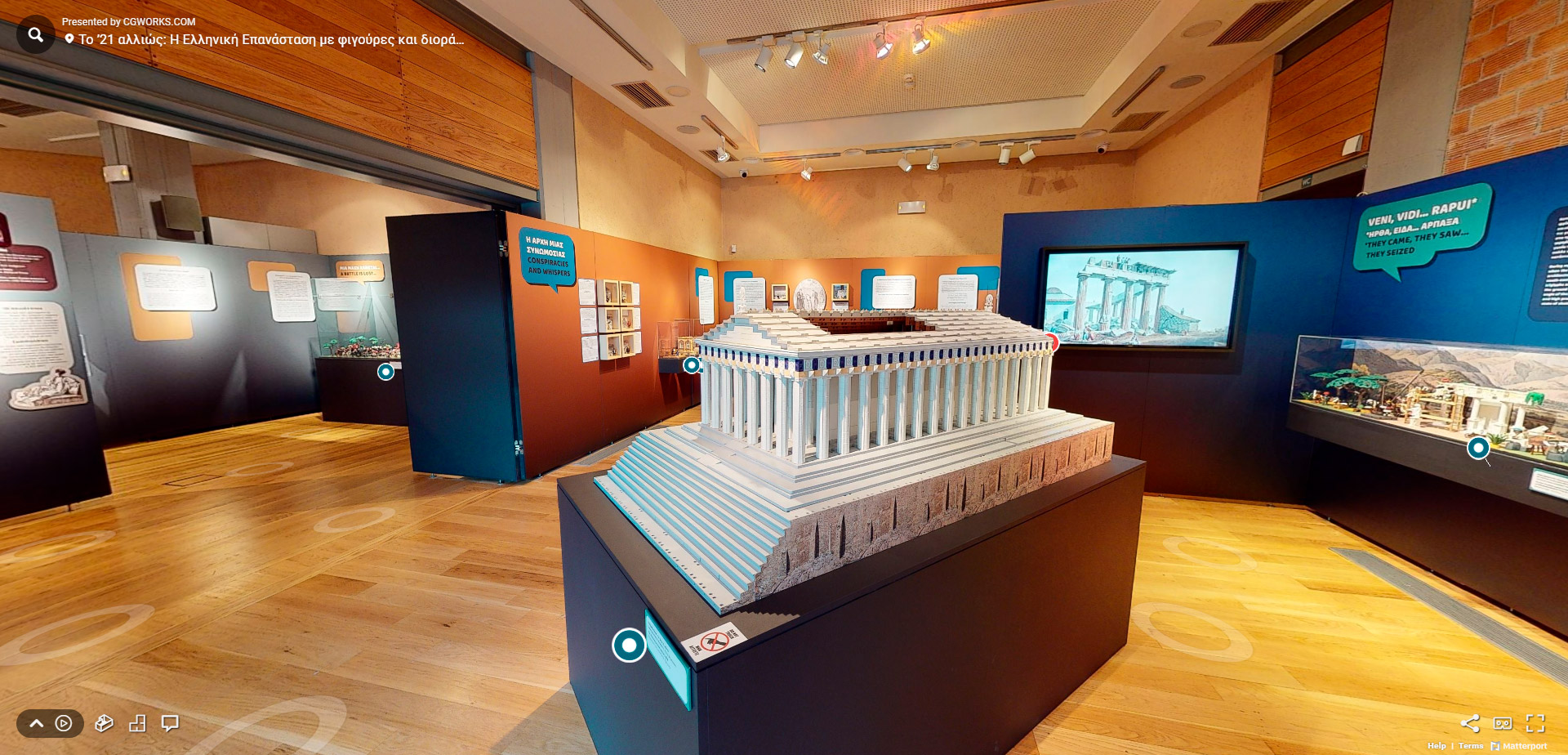 Client | Piraeus Bank Group Cultural Foundation
Museum | The Museum of the Olive and Greek Olive Oil - Sparta
Publiced | 2020
Decoding the Project
Exploring the Purpose and Scope
As part of Piraeus Bank's Bicentennial Activities, the Cultural Foundation of the Piraeus Group, in collaboration with CGWorks, is utilizing virtual reality to transport visitors to Sparta and the Museum of Olive and Greek Olive Oil. This immersive experience offers a unique opportunity to explore the exhibition '21 Differently: The Greek Revolution through PLAYMOBIL Figures and Dioramas.
The exhibition introduces an innovative approach that encompasses events spanning from the pre-revolutionary era to the formation of modern Greece. Through miniature and vibrant PLAYMOBIL figures, intricate battlegrounds, historical reenactments, snapshots of daily life, and depictions of key figures of the Struggle are brought to life.
Entrusting us with the digital rendition of the exhibition, the Cultural Foundation of the Piraeus Group has presented it to the public, alongside its physical counterpart. In a short span of time, the digital exhibition has garnered more than 58,000 unique visits.
Showcasing the Evolution
/

AN IMMERSIVE TRANFORMATION