IQOS Club
Papastratos S.A.
/ Interactive Web Experiences, 3D Virtual Spaces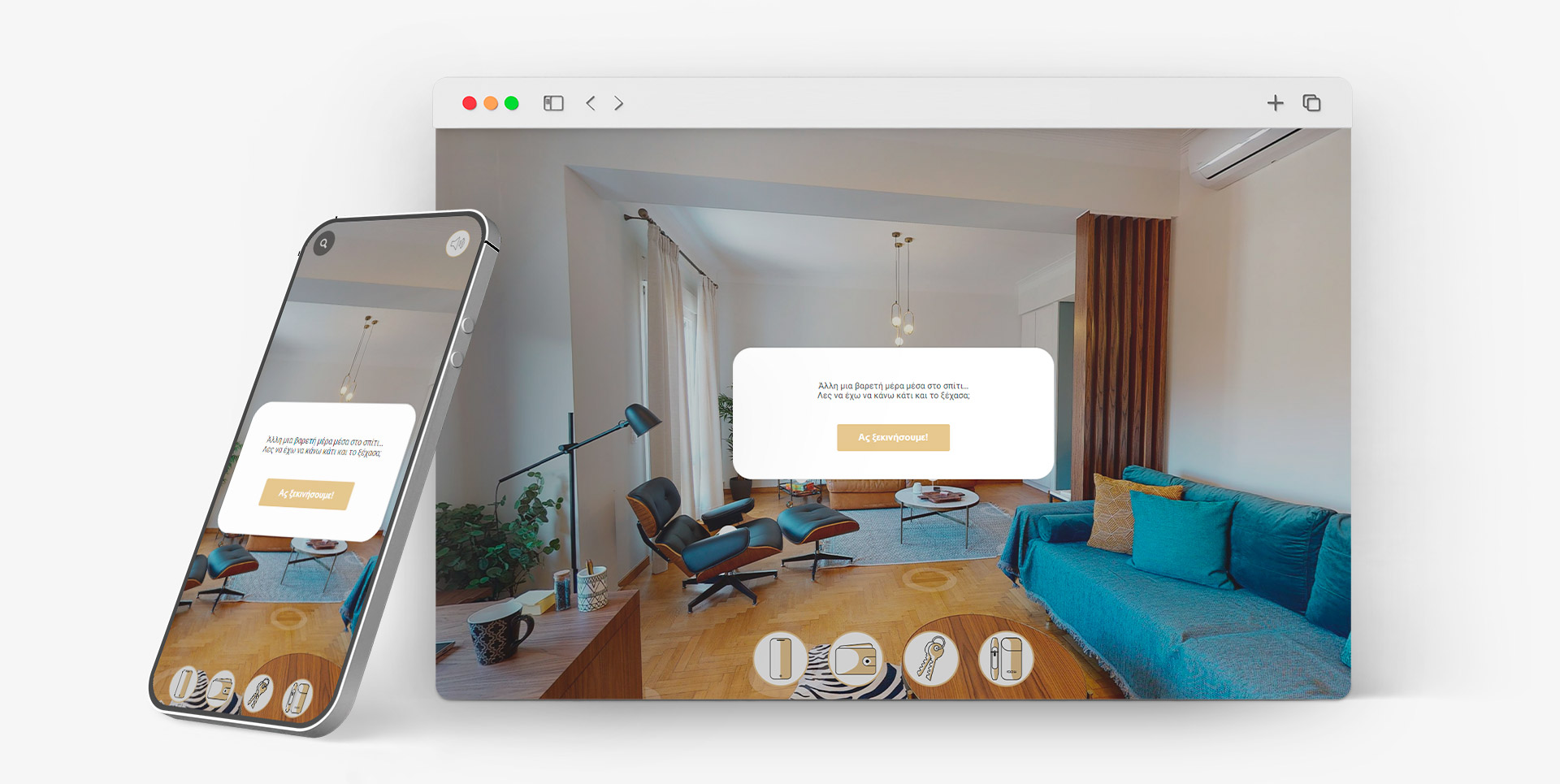 Client | Papastratos S.A.
Product | IQOS
Event Agency | Eventplus
Storytelling | EventPlus
Web app Developing | CGWorks
Custom Icon Creation | CGworks
Decoding the Project
Exploring the Purpose and Scope
Amidst the COVID-19 pandemic, Papastratos S.A. introduced the IQOS Club – a digital platform designed for IQOS enthusiasts to connect, communicate, and share photos and videos.
To engage IQOS users with the Club, we crafted a digital "hidden treasure" game. In this immersive experience, users embark on a 3D VR tour of a house, with the objective of locating and gathering essential accessories before their visit to the IQOS Club. These items encompass their cell phone, keys, wallet, and, naturally, their IQOS device. Once the user successfully collects all the necessary items, they are primed to proceed. They can unlock the door digitally and seamlessly transition to the IQOS Club environment.
Pixel Perfect Showcase
/

OUR WEBFOLIO IN SNAPSHOTS