Dromeas Eshop
Dromeas S.A.
/ Interactive E-commerce design, 3D Product Configurators
Client | Dromeas S.A.
Published | 2023
Decoding the Project
Exploring the Purpose and Scope
Elevating the Office Furniture E-Shop Experience
For Dromeas S.A., a leading company in office furniture manufacturing, we crafted an e-shop that's more than just a store—it's an interactive experience. Unlike other e-shops, ours stands out by offering customers the unique ability to personalize their furniture. With our state-of-the-art Interactive 3D Configurators, users can tailor items like chairs to their preferences, altering fabrics, colors, and adding or removing parts, all while observing real-time cost adjustments.
Our design focus wasn't just on aesthetics; we aimed for fluidity in navigation, reducing cart abandonment, and enhancing the digital shopping journey. Through this blend of interactivity and user-centric design, we've reimagined the online furniture shopping experience for Dromeas S.A.
Interactive web experiences
Virtual Showroom
/

your retail store experience online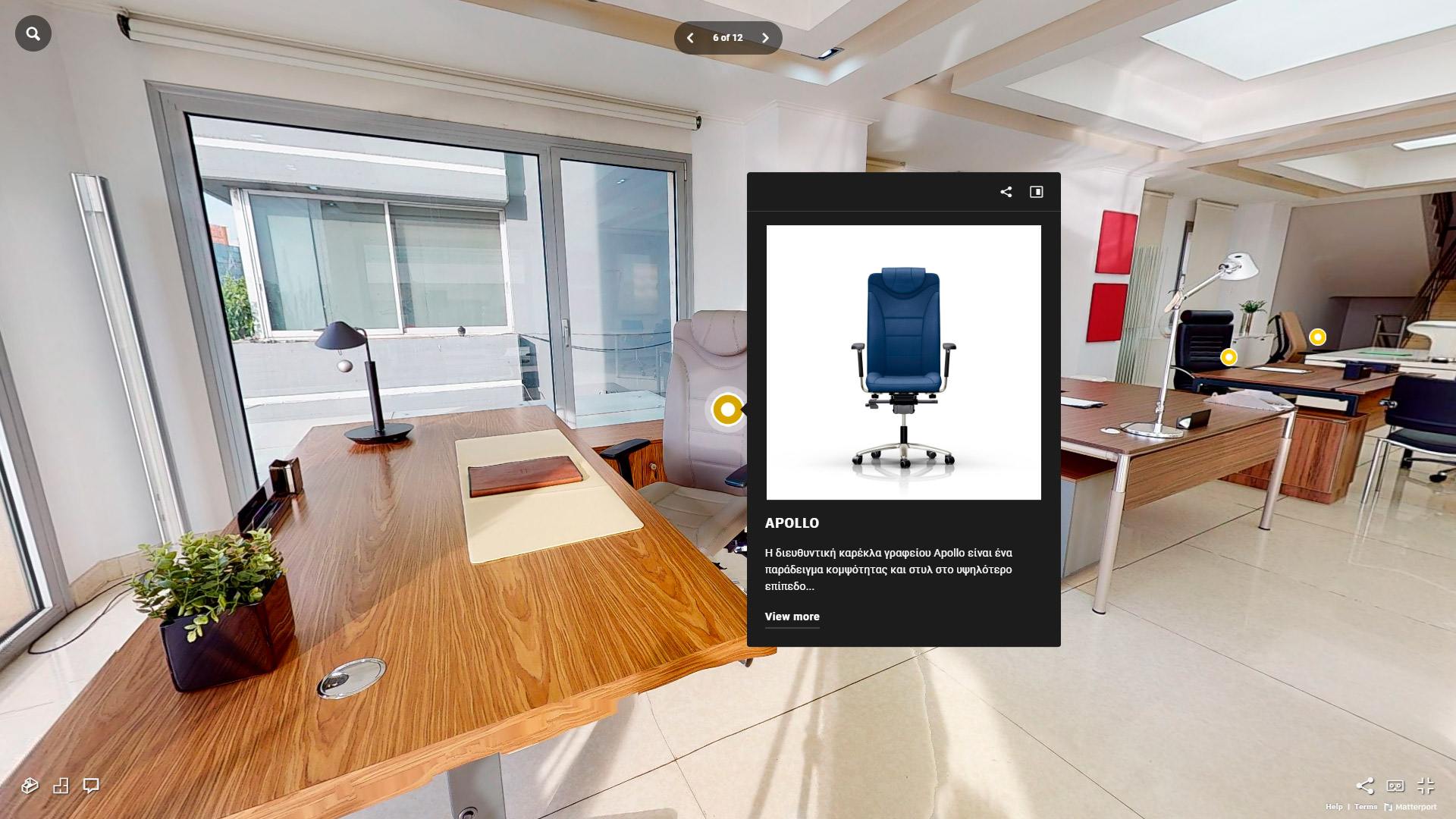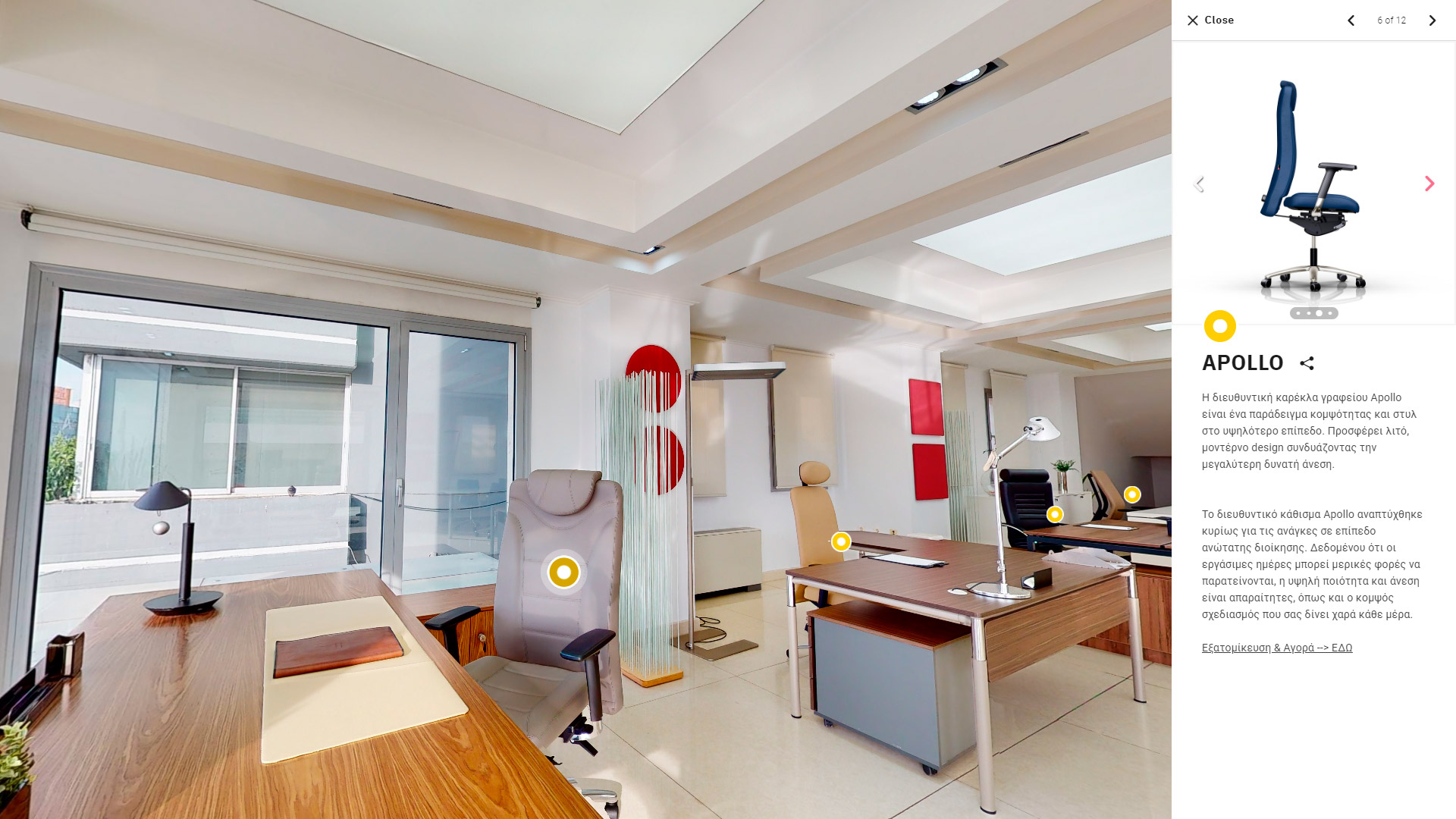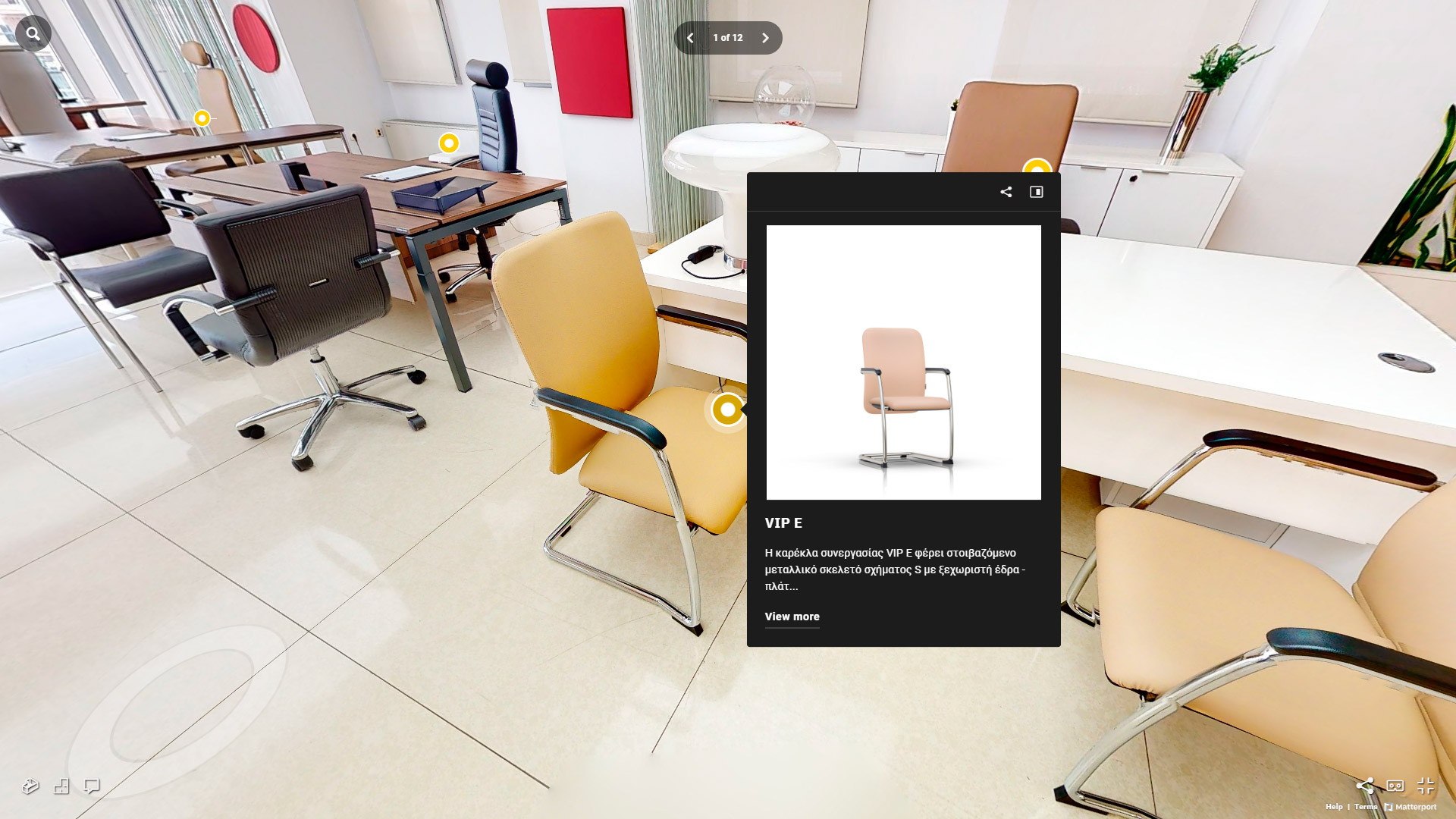 Creative Design Assets
/

elevating web experience