Car Configurator
Case Study
/ 3D Product Configurators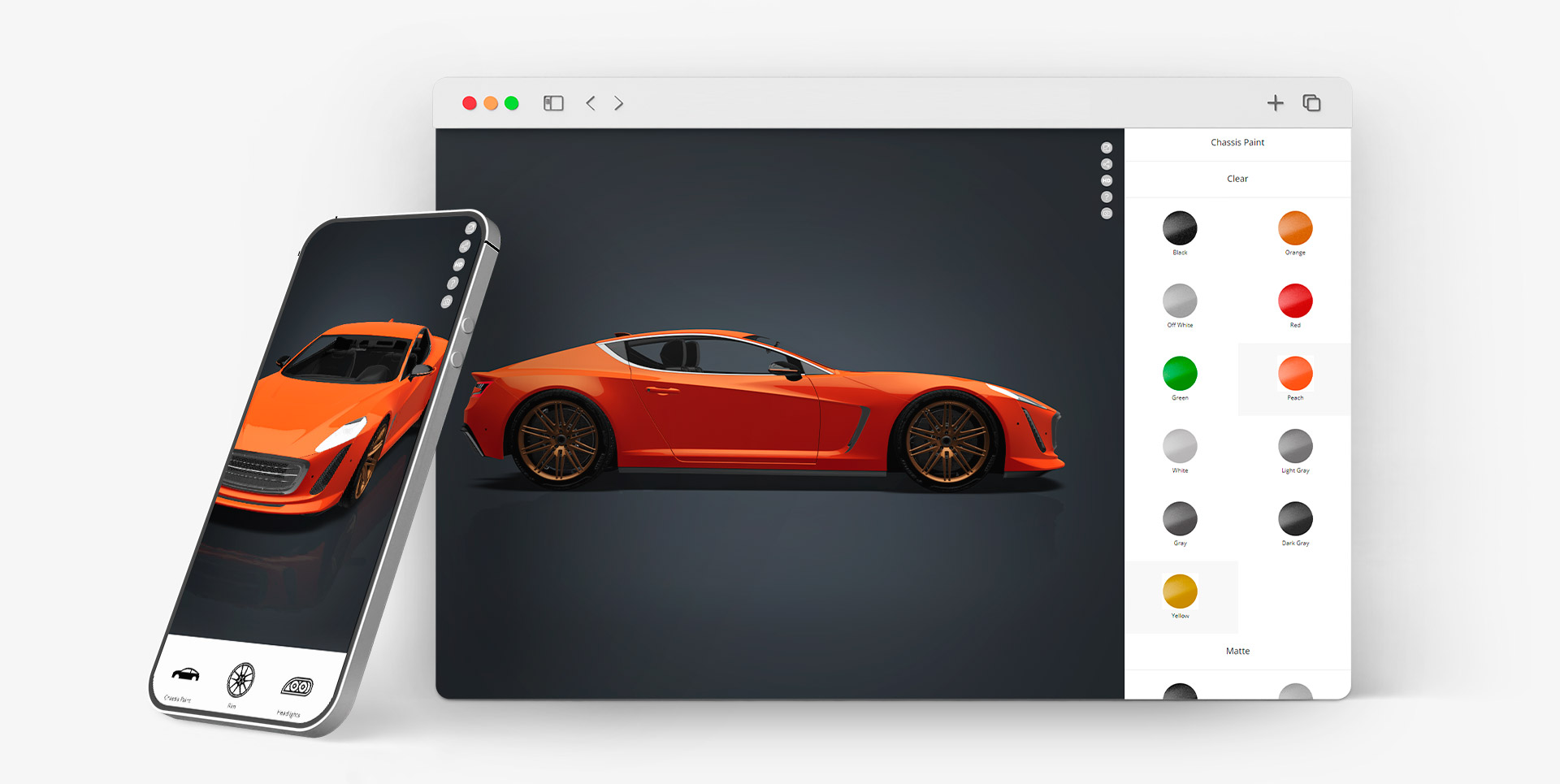 Decoding the Project
Exploring the Purpose and Scope
Design Your Dream Ride with Our Car Configurator!
Introducing our state-of-the-art Car Configurator, your gateway to crafting the perfect vehicle tailored to your preferences and needs. Whether you're a car enthusiast or simply seeking a personalized driving experience, we put the power in your hands to design a car that reflects your unique style and requirements.
With CGWorks's Car Configurator, your car becomes the canvas of your dreams! Personalize every detail, create a car that reflects your style and personality, and revitalize your driving experience. Driving the way you've always imagined is now a reality!
/

our webfolio in snapshots