Η Ανθρώπινη Μορφή Στην Ελληνική Ζωγραφική
B&M Theocharakis Foundation
/ 3D Virtual Museums, 3D Virtual Spaces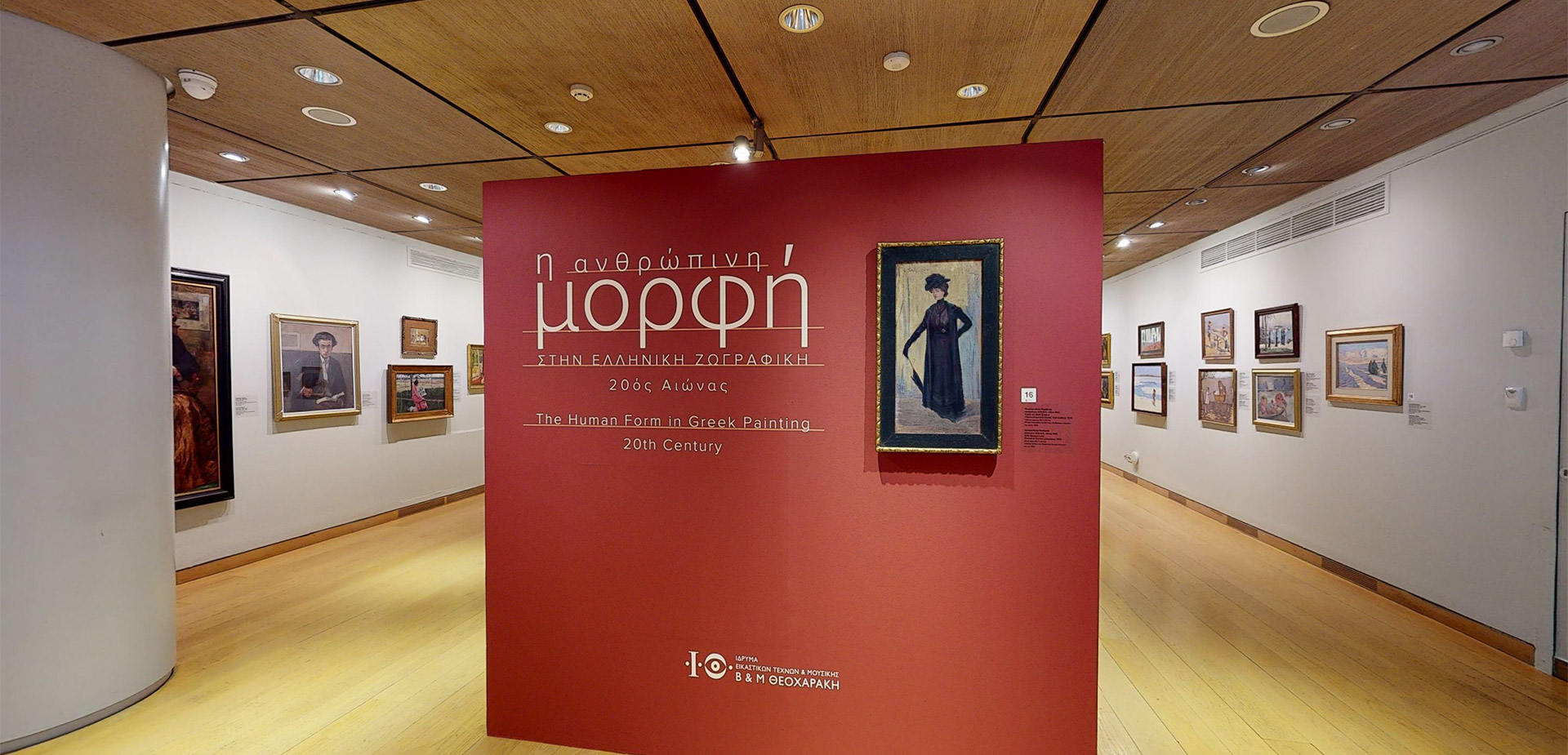 Client | B & M THEOCHARAKI FOUNDATION
Publiced | 2020
Decoding the Project
Exploring the Purpose and Scope
The B&M Theocharakis Foundation, in partnership with the National Gallery – Alexandros Soutsos Museum, curated an exhibition focused on the human form and its various transformations in 20th-century Greek painting.
This exhibit unveils the richness of artistic achievements from notable and esteemed artists who, through their creations, shaped the distinct character of Greek painting throughout the 20th century. Valuable works by figures such as Konstantinos Parthenis, Spyros Papaloukas, Giorgos Bouzianis, Giannis Tsarouchis, Giannis Moralis, Dimitris Mytaras, Giorgos Mavroidis, Panagiotis Tetsis, Christos Karas, and Michalis Manousakis, among others, emphasize the diverse perspectives that trace the evolutionary journey of our significant human-centric artistic heritage across time.
The responsibility of digitizing this exhibition was also entrusted to us by the B&M Theocharakis Foundation, ensuring its preservation over time within the foundation's archives, even beyond the exhibition's conclusion.
Showcasing the Evolution
/

AN IMMERSIVE TRANFORMATION